Home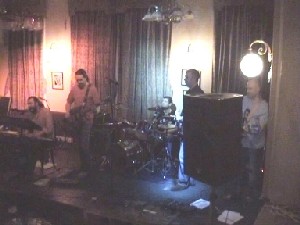 Welcome the wonderful world of The Zonophones - a band that sprung from the ashes of Cheese The Ex-Band Member to create their very own ashes. A band only spoken of in hushed tones in the back room of the Aletaster after a few pints by people who should know better.
Mission Statement
Our mission, should we choose to accept it, is to go and play some songs on an infrequent basis and drink some beer with much more regularity
Cheese The Ex-Band Member
In 1987 a crack unit was sent to prison by a musical court for a crime they didn`t commit. These men promptly escaped from a minimum security cafe to the Gateshead underground. Today, still wanted by the Musicians Union, they survive as soldiers of fortune. If you have a problem, if no one else can help, and if you can find them, maybe you can hire Cheese The Ex-Band Member.
More ...
Find us on Facebook.
Yep - we`re on the world`s number 1 social networking site.
More ...